April 25, 2016 By Dr. Charles Taylor Leave a Comment
According to Marilyn Ruffin-the President and founder of this 22 year-old African American Black Women's Book club: Sisters with Books, I will be the first male author they've ever invited to discuss his book. As long as I don't screw it up, this could open up the doors for the next male, in about 15 years-just saying.
Seriously I'm honored to be selected as the first and am looking forward to having an engaging and thoughtful discussion about my novel, Lakeside University Cover Up. I love dialoguing with our sisters because they are so insightful, enthusiastic and always teach me new lessons about my novel and its characters. I'm so grateful they selected my novel as their monthly read and extended this invitation for me to meet with their members. I understand a good meal is always served to allow members and guests to fellowship before the discussion. I just don't see a downside here and can't wait to join them in May. [Read More...]
April 9, 2016 By Dr. Charles Taylor Leave a Comment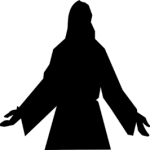 I have been blessed to help a large religious organization with churches throughout the U.S. and overseas answer that question and embrace diversity, inclusion and equity as a core value. My team and I are challenging them to use it as a guiding question and rationale as they travel down the diversity assessment road. Every Christian that I've met who believes in social justice also believes that diversity does matter to God and that it's anchored in scriptures throughout the holy bible. They tell me that Jesus could not have been clearer when issuing his commandment to love your neighbor as yourself. If that is true, then my question is this: Is it time for churches to reclaim their leadership role?
The scripture compels churches to be inclusive. In almost every chapter of the New Testament you'll find God telling his people that they are one and to love one another. The gospel is intended to bring people together, not separate them apart. What could make this organization's diversity initiative so profound and so special from all others that I've been involved with is their ability to link their diversity efforts to God's commandments. Business leaders can't make that connection-for them diversity has to increase the bottom line; Educators can't make that connection-for them diversity enhances the learning environment; but Christians have a tremendous opportunity to show how the gospel can be used to build bridges between people and nations. What will churches do with this great opportunity? [Read More...]
April 9, 2016 By Dr. Charles Taylor Leave a Comment
Next May, 2017 I will officially step down as a professor in the School of Education's doctoral program. While it has been a great ride, I'm looking forward to working on projects that I've put on hold and slowing my pace from this hectic schedule I've been maintaining over the years.
I'm already committed to helping three people publish their book. I also intend to write another book myself-probably on some aspect of African American history. I want to see my play staged again and continue to produce documentaries from time to time. I know this sounds like my pace is not really slowing but I'm not going to place a timeline on these things and will get to them when I'm able and not based on a deadline.
When my wife retires we will decide if we spend the winters out of Wisconsin by moving elsewhere (Northwest) or just moving out during the winter season and still call Madison our home. It's a lot to think about but we have time to do so intentionally and thoughtfully.
I also need to give thought if I should revise my monthly free e-newsletter in which I try to provide useful and informative information that people can use to increase their skills and knowledge. Here is a sample of the free information that I've provided monthly in the past. This sample would be content for just one of my monthly e-newsletters.
The Best Places to Find Free Stock Images for Your WordPress Site. Here's the site to help you find the right images for your website?

http://premium.wpmudev.org/blog/best-free-stock-images-wordpress/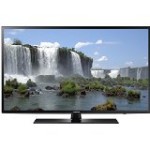 www.WheretoWatch.org. WhereToWatch.org is a website featuring a comprehensive, up-to-date list of safe and legal online entertainment viewing outlets. Each site listed has been thoroughly vetted by the MPAA to ensure that your favorite film and TV content is easy to access, safe from viruses and malware, and most importantly of all, ceaselessly committed to honoring artist royalties and copyright laws. [Read More...]