August 24, 2016 By Dr. Charles Taylor Leave a Comment
I was invited to give the keynote address on 7/23/16 at the reunion of blacks and whites who grew up in Smelterville, the poorest section in my hometown of Cape Girardeau, Missouri. I don't know of any other poverty stricken place in America that has produced a greater success rate of African American men and women than Smelterville. Although we grew up dirt poor we had a support network that got us through. We have some very powerful stories to tell about race relations, persistence and accomplishments. I want my hometown's image to be much more inclusive than just being about Rush Limbaugh and his hate-filled right wing agenda. I hope you're inspired by this speech!
If you ever lived in Smelterville make some noise. Well alright-my people!  It's good to be home and to see so many familiar faces. You see we know each other in ways that no one else ever will….that's why we have lifelong friendships. As Buster was introducing me I was just thinking that most of my true friends in life are from Smelterville and Buster tops the list. Thank you for that wonderful introduction and generous embellishments Cuz.
It is an honor for me to speak to you tonight. Let me also thank the Vine Street Connection Planning team for their vision in sponsoring tonight's event. For making it possible for us to fellowship together; to renew old acquaintances and to reflect on days gone by.
When I first learned that I was being asked to deliver the keynote address I didn't believe it. In fact they called me three times to accept this invitation. I finally relented and told the operator I would accept the charges. You gotta pay that phone bill man. In all seriousness I'm absolutely honored to be home among friends and family. It's good to see all the folks from Smelterville in the house.
You see Smelterville (where many of us grew up) was the poorest side of town-the slums. If you lived there, you were supposed to feel ashamed. Well I'm not ashamed-in fact I'm proud to be from Smelterville because we have some powerful stories to tell Cape and America about race relations, about our many successful Black residents who beat the odds and about the importance of nurturing young people.
Many of you know that we might have been born dirt poor but we were spiritually rich. Smelterville taught us that we could overcome our circumstances. We learned leadership skills at the Civic Center and in our youth clubs; were given lessons in credit and responsibility from John Dietiker at his grocery store; taught to work hard by our parents and were spiritually grounded in our church. I'm here to tell you tonight that we turned out alright. We weathered the storm. And we have a story to tell.
What we learned transformed our lives and prepared us for the life we've been living. We knew diversity before it became popular because we lived side by side with, worked with, played with, and sometimes gently fought with our white brothers and sisters in Smelterville who are in the house tonight.
Blacks and whites got along just fine in Smelterville-thank you. As Madeline said it wasn't until we went on the other side of Tollgate Hill that we faced racial animosity. I won't go into all of the history around Smelterville and why poor blacks and whites were forced to live in the conditions that we grew up in but I can tell you that there is a deeper history that reflects the unfinished business of race relations — and the persistence of racism that has never been fully discussed in Cape but I'll save that talk for another time.
Tonight we're here to celebrate each other so I will be spending the next 15 minutes talking about three things:
First I want to reminisce a little more about Smelterville.
Secondly I don't want the memory that some of you have of Bobby Williams (former community leader) from his remarks last year to be the final thing that you remember about him. As a result I want to share what Bobby Williams meant to those of us who knew him at the civic center.
The last topic is intended for our young people because I believe  education is your ticket out
I'll end each topic by saying Word!
REMINISCING
Speaking of reminiscing, do any of you all remember when?
Kool-Aid was the drink of the summer  and real candy bars were only a nickel
Any parent could discipline any kid, or feed him or her, or have him carry in the wood and nobody, not even the kid, thought anything of it
Yawl don't remember when parents stood on the porch and yelled for you to come home
Waking John Dietiker up to open his store on a Sunday morning cause you needed something to get ready for church.
April 25, 2016 By Dr. Charles Taylor 9 Comments
According to Marilyn Ruffin-the President and founder of this 22 year-old African American Black Women's Book club: Sisters with Books, I will be the first male author they've ever invited to discuss his book. As long as I don't screw it up, this could open up the doors for the next male, in about 15 years-just saying.
Seriously I'm honored to be selected as the first and am looking forward to having an engaging and thoughtful discussion about my novel, Lakeside University Cover Up. I love dialoguing with our sisters because they are so insightful, enthusiastic and always teach me new lessons about my novel and its characters. I'm so grateful they selected my novel as their monthly read and extended this invitation for me to meet with their members. I understand a good meal is always served to allow members and guests to fellowship before the discussion. I just don't see a downside here and can't wait to join them in May. [Read More...]
April 9, 2016 By Dr. Charles Taylor Leave a Comment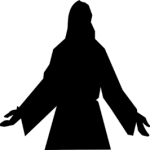 I have been blessed to help a large religious organization with churches throughout the U.S. and overseas answer that question and embrace diversity, inclusion and equity as a core value. My team and I are challenging them to use it as a guiding question and rationale as they travel down the diversity assessment road. Every Christian that I've met who believes in social justice also believes that diversity does matter to God and that it's anchored in scriptures throughout the holy bible. They tell me that Jesus could not have been clearer when issuing his commandment to love your neighbor as yourself. If that is true, then my question is this: Is it time for churches to reclaim their leadership role?
The scripture compels churches to be inclusive. In almost every chapter of the New Testament you'll find God telling his people that they are one and to love one another. The gospel is intended to bring people together, not separate them apart. What could make this organization's diversity initiative so profound and so special from all others that I've been involved with is their ability to link their diversity efforts to God's commandments. Business leaders can't make that connection-for them diversity has to increase the bottom line; Educators can't make that connection-for them diversity enhances the learning environment; but Christians have a tremendous opportunity to show how the gospel can be used to build bridges between people and nations. What will churches do with this great opportunity? [Read More...]