This is the keynote address I gave at the 12/27/17 Kwanzaa event held at the Goodman Community Center in Madison, WI. This speech was supplemented with 45 PowerPoint slides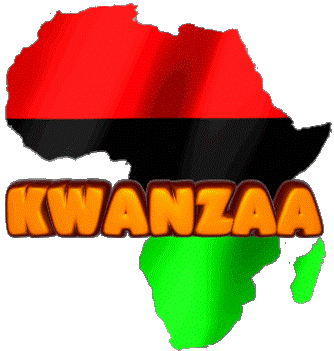 Kwanzaa Yeh-Noo ee-weh nah her-ree! May your Kwanzaa be happy! Please join me in thanking Sister Edith Hilliard for making the Madison celebration of the 51st anniversary of Kwanzaa possible.
KWANZAA is a celebration of African American's historical journey. It emerged out of the great social upheaval that was occurring in the U.S. during the 1960s that led to outbursts in many of our urban cities. After the Watts unrest, Dr. Maulana Karenga, an African-American scholar and activist, conceived Kwanzaa in 1966 as a specifically African-American cultural holiday, although like other ethic holidays, everyone is welcome to celebrate it.
Dr. Karenga felt something was needed to reconnect Black Americans with each other and with their African roots. But he also wanted Kwanzaa to be a celebration to honor our history and to remind us that there still must be singing in the dark times.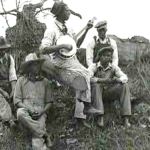 And it is precisely when it seems there is little hope that we are to remember our history and the sacrifices that our forebears made to enable us to gather here tonight. Fannie Lou Hamer who said I'm sick and tired of being sick and tired, told us to always praise the bridges that carried us over. Praise the great bridges like Frederick Douglass, Harriet Tubman, and MLK but also to praise the smaller bridges like our parents and grandparents who taught us that when we combine faith with action that great things are still possible. By honoring them, we honor the best in ourselves.
Dr. Karenga implores us to revisit our history during Kwanzaa and integrate it into the celebration so that we understand our connections to that history and our responsibility to unearth the truth about that history. He reminds us that contrary to popular opinion that Black history did not begin with slavery but in Africa. When we celebrate African culture, we're celebrating the oldest and richest culture on earth. Dr. Karenga says: We are to know our past and to honor it!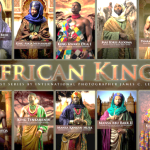 We are to tell the stories of African Kings, and Pharaohs and their many contributions to humankind. We must share the glory of our African queens and restore the missing pages of history-when Africans led the planet for thousands of years. Marcus Garvey said: If we as a people realized the greatness from which we came we would be less likely to disrespect ourselves. [Read more...]