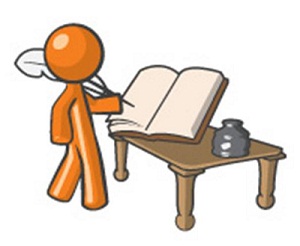 We welcome articles and commentaries from our readers. Please follow these simple rules when submitting your articles:
Articles should be between 3 to 7 pages, double-spaced and referenced (if scholarly) using the APA format. Shorter or longer articles will be considered and articles may be edited if necessary.
Guest Blogs are especially welcome. Blogs that solve a problem or answer a diversity related question get posting priority.
You must include photo of author(s) and contact information including full name, title, institution where employed, phone # and email address.
You need to include a statement from author that the submission is his/her sole work and that the article has not been published elsewhere; and author owns copyright of article or has authority to grant Dr. Taylor the right to publish the article.
Articles may appear on the website at Dr. Taylor's discretion.
There is no deadline for articles because the site is updated regularly.
Articles will typically be posted for a month and then be posted in our Archives indefinitely afterwards.
All articles should be sent to: cataylor1st@charter.net
If you have questions or need additional information, please email us at: cataylor1st@charter.net
We look forward to receiving your article(s).
ARE YOU AVAILABLE FOR AN INTERVIEW?
We also feature timely interviews with prominent scholars and leaders from around the country. We would love to consider you for a future interview. Just send us the information below.
| | | | | |
| --- | --- | --- | --- | --- |
| NAME | TITLE & INSTITUTION | EMAIL ADDRESS | PHONE | AREA OF EXPERTISE (Please describe briefly your area of expertise) |
MONTHLY THEMES FOR ARTICLES AND INTERVIEWS
These are the themes for 2013-14. We would prefer to receive your article by the 15th of the month preceding the theme you're writing about. If you're interested in being interviewed on a particular theme please let us know by the 15th of the month preceding the interview as well.
| | | |
| --- | --- | --- |
| MONTH | THEME | COMMENTS |
| November | Recruitment & Retention | Articles on Kwanzaa due 11/15 |
| December | Kwanzaa & Cultural Climate | Articles on Diversity due 12/15 |
| January | Diversity in Higher Education | Articles on Black history-1/15 |
| February | African American History | Assessment articles due 2/15 |
| March | Assessment Plans | ALANA Student articles-3/15 |
| April | ALANA Student Services | Best teaching articles-4/15 |
| May | Best Teaching Practices | Celebrating Culture-5/15 |
| June | Celebrating Culture/Juneteenth | Internships articles-6/15 |
| July | Internships for students | Using Film/media-7/15 |
| August | Using Film to promote diversity | Survival Strategies due-8/15 |
| September | ALANA Faculty Survival Strategies | Innovative Diversity articles-9/15 |
| October | Innovative Diversity Programs | |
For additional information about any of the themes please email: cataylor1st@charter.net. We also welcome articles unrelated to the monthly theme as long as they fit under the general umbrella of diversity and inclusion.