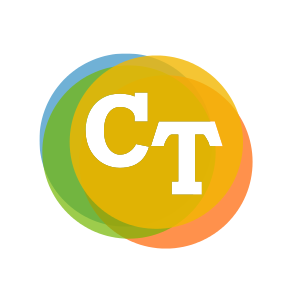 Thank you for your interest in using my Skype Consulting services. I look forward to meeting you and assisting you in addressing the challenges you're facing at your institution.
I've included a Q&A section that should answer most of your questions. I've also listed samples of the types of topics and challenges that I typically answer in my Skype calls. Of course my answers are tailored to your specific needs. In addition to answering your questions during the Skype call, I also provide a written follow-up that includes additional resources that you can immediately use. My rates are included below as well as information about my FREE-Skype the Author program. Be sure to schedule your Skype session now!
The above rates cover reading and reviewing support materials that you may send in advance of the call, research, the actual call, and written follow-up from the Skype session. You're really getting 3 to 5 hours of work for that 1-hour rate.
Note: If no research is involved then the above hourly rates are lowered by 50%.
Discounts are available on 3 or more scheduled Skype calls. Click here to schedule your Skype session.
SKYPE SESSION Q&A
Q: How long is a typical Skype session?
A: Skype calls are billed by the hour so a typical session is one-hour.
Q: Can more than one person join the Skype call during our hour-long session?
A: Yes, up to 4 people may join the Skype call for the single rate fee
Q: What if we don't use the full-hour during our session?
A:  The hourly rate is the minimum billing so you will still be billed for the hour. I think you'll find the hour goes by quickly and usually the request is for more time, not less.
Q: How do you prepare for our Skype call?
A: I ask that you send me as many of the questions in advance as possible and any supporting materials. I intend to prepare answers that apply to your specific situation so the more background information you can provide, the more productive the session will be. You are not limited to the questions you send in. If time permits I'll address any additional questions you may have.
Q: Are you flexible on your scheduling times?
A: Yes, I try my best to work within your timeframe. I also will Skype evenings and weekends or other mutually agreeable times. Weekend rates are a bit higher.
Q: What is a typical Skype session like?
A: While each session is tailored to meet the needs of a particular campus, sessions are very interactive. I try to learn as much about your needs as I can so I tend to ask probing questions that attempt to get at the real issues. I sincerely enjoy the dialogue and the engagement that allows us to reach solutions that you're comfortable with. My advice is based on years of experience and research at many campuses but it is still only recommendations. You have the final say but I give you the evidence to support your decisions.
Q: Are we limited to the topics that you have listed in this section?
A: Absolutely not! These topics are just to give you an idea of what I'm most asked to consult about. I also use Skype for one-on-one mentoring and coaching– helping people in a wide range of areas ranging from advice on getting published, to advice on the challenges deans face, to helping faculty learn how to conduct assessment. If I'm unable to answer your concerns, I'll do my best to refer you to the best source.
Q: What if we experience technical difficulty during the Skype call?
A: You will be fully credited for any time lost. We can continue the conversation over the phone or reschedule another call.
Q: We're a university and we have to deal with our internal bureaucracy for processing payment. Is that a problem?
A: All Skype sessions must be paid in advance. The preferred way would be through our Paypal account but we will work with your billing department as needed.
Q: Would you conduct a workshop or training session for our campus via Skype?
A: Yes, but the rates would be considerably higher, but not as high as if I had to be there in person. I also conduct professional development workshops on the topics mentioned for individual departments.
Q: What if we prefer a teleconference or phone call instead of a Skype call?
A: That's fine with me and the rates are the same.
Q: What's the next step? How do we schedule a Skype session?
A: All you have to do is click here SCHEDULE A SKYPE SESSION and complete the form and submit. We will be in touch within 24 hours to schedule your session. Thank you for your consideration.
Q: What if we have additional questions before deciding whether or not to use your services?
A: Please email me at: ct@drcharlestaylor.com and I will be happy to address any add'l questions you may have. I look forward to hearing from you. Best regards!
TOPICS & QUESTIONS THAT I HELP YOU RESOLVE
Race Relations
Because of the police shootings of African American males across the country, many campuses and communities have seen an increase in activism and protest calling for justice and fundamental change in our criminal justice system. Although the protest movement is led by Blacks, there are many White and other allies of color who are lending their voices and support to this social movement. Many people are seeking answers or just want to talk to someone about race relations and gain a better understanding of the current events that are unfolding in this country.
I always tell my students that most contemporary problems, especially dealing with race, have their roots in history. Once a person has been exposed to that history, they're in a better position to not only understand the problem, but to offer sustainable solutions. The brutal role of policing in the Black community is not new, but like most disparities that the Black community faces, it's never presented to the public (by the media) in a way that reveals the truth. It may take that truth to ultimately lead to change. I write all of this because I would like to see a genuine dialogue take place that leads to real change.
Although my Skype consulting deals primarily with the issues and questions below I'm willing to talk to anyone about race relations in this country and how  we still can be hopeful that a multiracial democracy is still possible in this country. Skype me and let's begin the conversation!
Diversity and Inclusion in Higher Education
Is there a tool we can use to evaluate our campus' readiness for diversity?
We heard that your Diversity Institute on Wheels was a transformative experience for attendees. Can you explain why this program is so effective and help us plan ours?
Which culturally competent skills are important and how do we as an institution help our employees acquire them?
How can we make the case that racial diversity will benefit our campus?
How can we overcome the resistance to change that is prevalent on our campus?
We want to put together a Community Resources Booklet for our incoming ALANA freshmen? What should be included?
Access and Equity in Higher Education
How can we leverage financial aid to increase ALANA student enrollment and retention?
Is there a role for remedial type programs in graduate school?
Should we compile an ALANA alumni student directory?
Should Ethnic history courses be mandated?
Is affirmative action still needed in higher education?
How to create a diversity plan for your institution
We want to put together a diversity plan for our campus. Where do we start?
Should our diversity plan be based on a specific theory or model? If so which one(s)?
How can we monitor our diversity plan to make sure it gets implemented?
Helping faculty create multicultural classrooms
We're going to be offering a new Gen Ed course on diversity and we'd like to know what textbook(s) you would recommend & what topics the course should cover?
What type of training do we need to provide to make sure our counselors and faculty are sensitive to the needs of ALANA students?
What approaches should we consider to increase faculty involvement in retention programs? What roles should faculty be expected to play?
How can we help pluralize faculty curriculum and class readings?
 Ways to involve students of color in campus activities
We'd like to involve students of color more in campus activities. What are some ways that have proven successful on other campuses?
We intend to offer leadership training for ALANA (African, Latino, Asian and Native American) students? What types of leadership skills should this training cover?
How would you suggest that we integrate cultural holidays like Kwanzaa and Juneteenth into our student activity calendar?
We'd like to take students on a weekend retreat? What resources would you recommend to help us plan this event?
Should we offer a separate orientation for ALANA students in addition to the one we provide for all students?
What kinds of goals should we encourage every ALANA student organization to establish?
How to make the campus climate supportive of cultural differences
How do we create an institutional culture that values and is respectful of differences?
How can we tell if we're providing the right types of programs and experiences for our students of color?
What type of academic support services should be offered ALANA students?
How can we involve the entire campus in creating a welcoming environment for ALANA students, faculty and staff?
How should we address social problems like racism, alienation and cultural conflict that may confront ALANA students on campus?
Effective ways to recruit and retain African American students
What type of pre-college programs should we offer ALANA students?
What type of contact should we establish with ALANA students in elementary and/or secondary schools?
In what ways might we involve ALANA parents in our pre-college activities?
How can we address our biggest barrier (financial resources) to recruiting students of color?
What should an ALANA recruiting marketing plan include?
How can we get the entire university involved with recruitment and retention?
What non-cognitive factors should we give added weight to in the admissions process?
How can we involve ALANA alumni in recruitment and retention initiatives?
Click here to schedule your Skype session
————————————————————————————————————-
FREE SKYPE CALL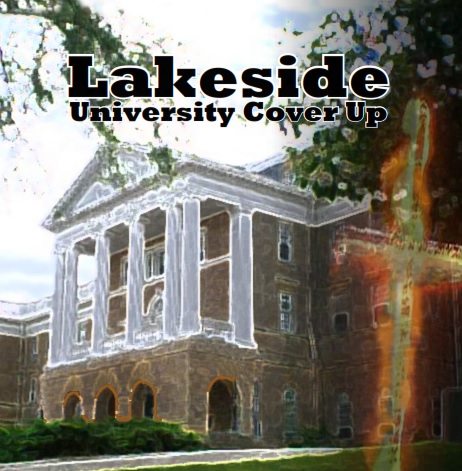 If you're interested in hosting an engaging and lively discussion with the author that students will absolutely love, then participate in Dr. Taylor's SKYPE THE AUTHOR program.
When your school or class purchases 20 copies of Dr. Taylor's novel

Lakeside University Cover Up

, you are eligible for a free one-hour call with him.
Prior to scheduling the call, your class should have read the novel and prepared some questions for the author. Then place the Skype call and let the dialogue began!
ABOUT THE NOVEL
"Lakeside University Cover Up is an excellent way to implement dialogue about race, culture, access, and equity between students, faculty and administrators in higher education institutions."–DeAnna Ford, Instructor-Gateway Technical College.

The book "provides authentic and compelling characters, themes, and plot nuances for reflecting on diversity and inclusion within a college campus environment." –Amy Overby, VP-Madison Community Foundation.

"This book took me so many places emotionally as I turned through the pages." Carl Wesley, Assistant Director PEOPLE Program, UW-Madison.

"While LU is entertaining to read, it really has a deep and profound message for its readers." Wasmiah Albasri, Teaching Assistant, Saudi Arabia
We're confident that you will love the novel too-Participate in the SKYPE THE AUTHOR program today!
Click here to schedule your Skype session