Next May, 2017 I will officially step down as a professor in the School of Education's doctoral program. While it has been a great ride, I'm looking forward to working on projects that I've put on hold and slowing my pace from this hectic schedule I've been maintaining over the years.
I'm already committed to helping three people publish their book. I also intend to write another book myself-probably on some aspect of African American history. I want to see my play staged again and continue to produce documentaries from time to time. I know this sounds like my pace is not really slowing but I'm not going to place a timeline on these things and will get to them when I'm able and not based on a deadline.
When my wife retires we will decide if we spend the winters out of Wisconsin by moving elsewhere (Northwest) or just moving out during the winter season and still call Madison our home. It's a lot to think about but we have time to do so intentionally and thoughtfully.
I also need to give thought if I should revise my monthly free e-newsletter in which I try to provide useful and informative information that people can use to increase their skills and knowledge. Here is a sample of the free information that I've provided monthly in the past. This sample would be content for just one of my monthly e-newsletters.
The Best Places to Find Free Stock Images for Your WordPress Site. Here's the site to help you find the right images for your website?

http://premium.wpmudev.org/blog/best-free-stock-images-wordpress/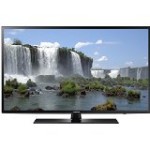 www.WheretoWatch.org. WhereToWatch.org is a website featuring a comprehensive, up-to-date list of safe and legal online entertainment viewing outlets. Each site listed has been thoroughly vetted by the MPAA to ensure that your favorite film and TV content is easy to access, safe from viruses and malware, and most importantly of all, ceaselessly committed to honoring artist royalties and copyright laws.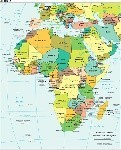 First of all let me insert a disclaimer. I certainly don't condone their tactics but the CIA Fact book is a great resource if you're doing research about other countries. The World Fact book provides information on the history, people, government, economy, geography, communications, transportation, military, and transnational issues for 267 world entities. Their Reference tab includes: maps of the major world regions, as well as Flags of the World, a Physical Map of the World, a Political Map of the World, a World Oceans map, and a Standard Time Zones of the World map. https://www.cia.gov/library/publications/the-world-factbook/index.html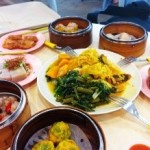 CHEF HEAVEN
  If you write about food (cookbooks, recipes, weight loss, diets, etc.), or just love cooking-check out over 17,000 food blogs featured at: http://foodieblogroll.com/blogs.
WEALTH THROUGH WORKSHOPS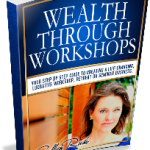 Have you ever thought about starting a business around a workshop or seminar that you have some experience in? Well this entrepreneur has built her career around offering lucrative workshops. She is now offering her book Wealth through Workshops to you for free. Get complete information here and launch your business. http://wealththroughworkshops.com/wealth-through-workshops
NEED TO FIND A COLLEGE OR KNOW SOMEONE WHO DOES

This is the time of year when young people are applying to colleges. Here's a quick way to find them. You can search by subject area or by state: http://www.innovateonline.info/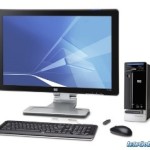 MOOC's-MASSIVE OPEN ONLINE COURSES
If you've been following news in the world of higher education one of the biggest issues is free online self-directed education. These are referred to as MOOCs – massive open online courses. Here are four good ones and they're all free: Coursera features complete online college-level courses
Khan Academy provides full online courses including advanced college topics
Duolingo –need to learn a foreign language; this is your site
MIT's OpenCourseware learn about technology and general topics too.
 I love sharing information that I think may help people pursue their dreams or find out about opportunities that they can pursue. I have lots to think about and plan for over the next twelve months. Do you think I should relaunch my e-newsletter in retirement?